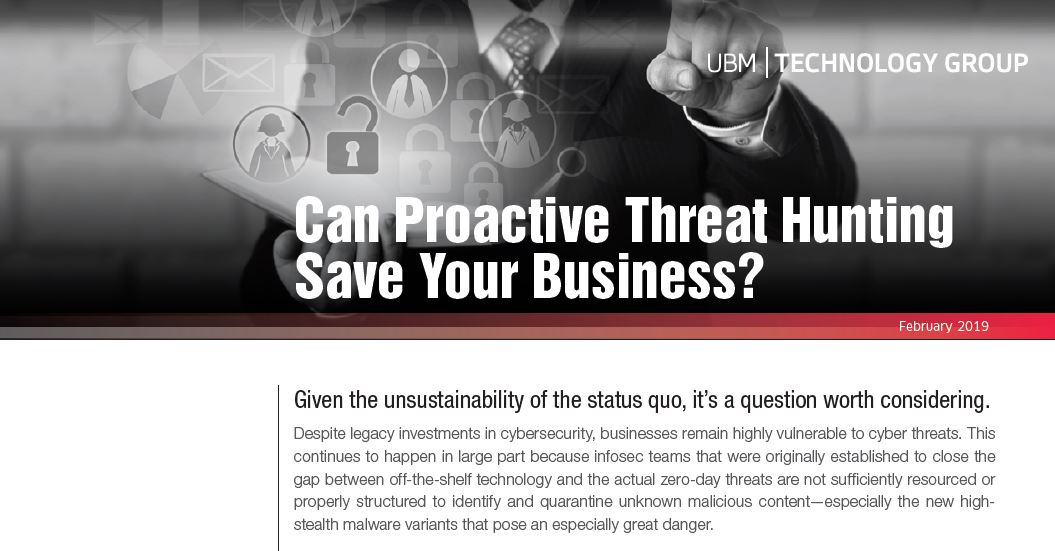 Given the unsustainability of the status quo, it's a question worth considering.
Technology constantly advances. Businesses now leverage the cloud, mobility, AI, IoT, and blockchain in ways that were once unthinkable. So no one can credibly claim that the same technologies they used to empower their business a few years ago are sufficient today.
The same holds true for defense against cyber threats. Cybercrime continues to get worse, not better.
Download this whitepaper to learn more about:
The threat-hunting maturity model;
Why traditional cyber-defenses are not enough to protect your business;
Dynamic vs static analysis and more...