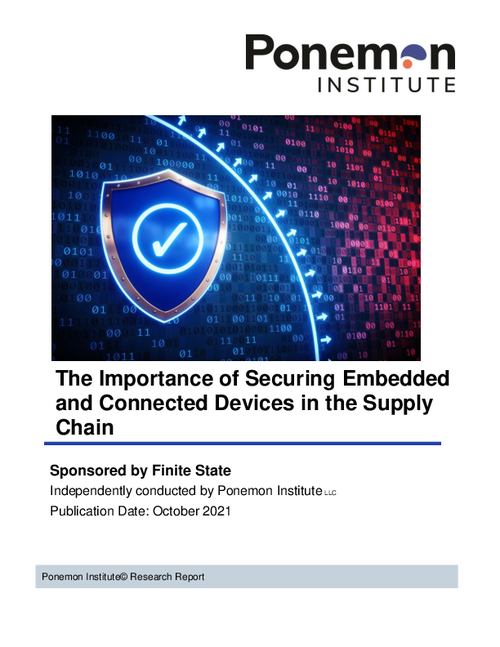 The Kaseya supply chain compromise has demonstrated the threats to supply chains that ransomware groups pose. The supply chain compromise of SolarWinds Orion network management due to the SUNBURST malware has also underscored how vulnerable supply chains are to attacks. According to participants in this research, these compromises and the increase in supply chain and IoT attacks require organizations to rethink supply chain and product security processes.
Ponemon Institute surveyed 632 IT and IT security practitioners in the U.S. who are familiar with their organizations' approach to securing embedded and connected devices and have complete or partial responsibility for setting and/or implementing their supply chain security strategies. The research targets device and connected device manufacturers in highly regulated industries.
Download this report to discover the survey findings and learn how you can best protect your supply chain.