Next-Generation Technologies & Secure Development , Security Information & Event Management (SIEM) , Security Operations
Splunk Lays Off Another 7% of Workers Amid Purchase by Cisco
Second Round of Layoffs Comes 9 Months After Splunk Eliminated 325 Workers Globally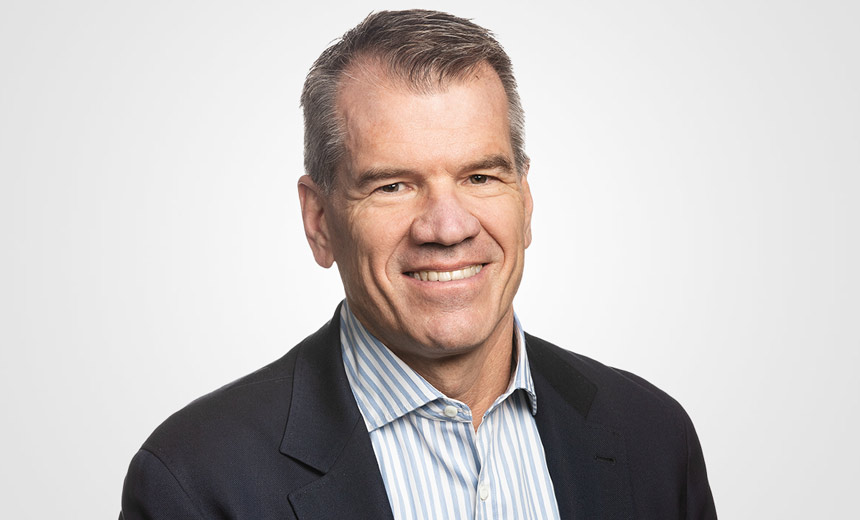 Splunk has executed its second round of layoffs since February, axing 7% of its workforce weeks after Cisco announced plans for a $28 billion acquisition.
See Also: 10 Belt-Tightening Tips for CISOs to Weather the Downturn
The San Francisco-based cybersecurity and observability vendor on Wednesday revealed plans to reduce its 8,000-person staff by 7% or approximately 560 positions. Most of the jobs being cut are in the United States, where 70% of Splunk's workforce is based. The layoffs come just nine months after Splunk axed 4% of its employees, or about 325 staff. Most of those cuts also occurred in North America (see: Splunk CEO on Enriching the SIEM With UEBA and Threat Intel).
"The overall market has retracted and we expect the macro environment will continue to be unpredictable for the foreseeable future," CEO Gary Steele wrote in a message to staff. "It is important that we continue to evolve our organizational design to empower Splunkers worldwide to deliver results efficiently and more sustainably, all the while improving our ability to navigate ongoing market uncertainty."
What Another Round of Layoffs Means for Splunk
Splunk's stock is down $0.15 - or 0.1% - to $147.01 per share Wednesday. Steele said Splunk's layoffs aren't the result of Cisco's proposed deal and instead stem from efforts to align resources and operating structure. The firm expects to spend $37 million on severance payments and $5 million on share-based compensation expenses and will finish all actions associated with the reorganization by April 30, 2024.
"We expect the macro environment will continue to be unpredictable."
– Gary Steele, CEO, Splunk
Steele said workers based in the U.S. or the Americas whose roles are affected or potentially affected by the layoffs will be notified Wednesday, but notification in other countries might take longer due to local employment practices. Laid-off workers will get a severance package, healthcare coverage and job placement resources. Splunk declined to provide additional information about the layoffs to Information Security Media Group.
"I understand and appreciate that this news is difficult to receive," Steele wrote. "While difficult because of the impacts on our friends and colleagues, today's changes are an important step in our journey."
Steele, 60, became Splunk's CEO in April 2022 after spending nearly two decades as founder and CEO of email security vendor Proofpoint. He will join Cisco's executive leadership team after the acquisition closes in summer 2024 and report directly to Cisco CEO Chuck Robbins. Splunk generates more than half of its $3.65 billion in sales from cybersecurity, and Steele said it's the company's most important segment (see: Cisco to Bring XDR, SIEM Together With $28B Splunk Purchase).
How Splunk's Business Has Evolved Under Steele
Gartner has recognized Splunk's security information and event management platform as a leader in the space for nine consecutive years. In addition to SIEM, Splunk offers security orchestration, automation and response, user behavior analytics, security monitoring, incident management, threat hunting, insider threat detection, and compliance.
"The world of old-school SIEM has fundamentally changed," Steele told ISMG in February. "It has really become a platform where you're driving broader adoption of a broad range of capabilities that make the SOC much more efficient. This includes not only detection and response but also really understanding what the heck is going on in your environment if some event happens."
Splunk's sales in the six months ended July 31 climbed to $1.66 billion, up 12.8% from $1.47 billion a year earlier. The company's net loss during the same period improved to $259.7 million, or $1.57 per share, 49.5% better than a net loss of $514 million, or $3.19 per share, the year prior.
The layoffs at Splunk come just a week after Silicon Valley-based security operations rival Exabeam laid off 20% of its workforce - or approximately 134 individuals - and Finnish consumer cybersecurity vendor F-Secure cut up to 70 employees, or nearly 14% of its workforce. Nearly 100 cybersecurity vendors have disclosed layoffs since economic conditions started to worsen in May 2022, according to Layoffs.FYI (see: Exabeam Lays Off 20% of Staff, F-Secure to Ax Up to 70 Staff).