Governance & Risk Management , Professional Certifications & Continuous Training
The Need for Digital Literacy
InfoSec Consortium's Jain Calls for 'Massive Investment'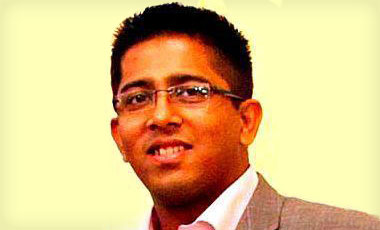 With large swatches of rural India preparing to go online, users who are logging onto the Internet for the first time, using devices other than PCs, need to be educated about the risks, says cybersecurity analyst Jiten Jain, CEO of the InfoSec Consortium.
"There is a need for massive investment into digital literacy programs that will go hand-in-hand with 'Digital India' ... and investing heavily in creating cybersecurity skill sets, research and institutions ... to support the national cybersecurity goals," he says.
A proactive approach to security is the need of the hour, he adds further. The government can't wait for the law to play catch up - while law will take its own course and time to develop, there is nothing stopping the government and its agencies from being proactive within the existing provisions under law for dealing with cyber issues. It's a question of will and foresight, Jain says.
In this exclusive interview with Information Security Media Group, Jain shares insight and recommendations on how to bolster India's cybersecurity posture in its massive push toward broader internet and digital penetration. He speaks about:
The current security challenges in India's digital ecosystem;
The need for proactive measures;
Predictions for the coming year.
Jain is a cybersecurity analyst specializing in geopolitical intelligence analysis tied to cybersecurity and cyberconflicts. His research focus includes mobile security and location-based services. Jain is the also the co-founder of "The Hackers Conference" and is CEO of the Indian Infosec Consortium, a platform formed in partnership between government and cybersec thought leaders to address Indian challenges in the domain.