Governance & Risk Management , Network Firewalls, Network Access Control , SASE
Fortinet Invests in SASE, SecOps Amid Network Security Slump
Fortinet's Stock Falls to Lowest Price Since January as Product Revenue Declines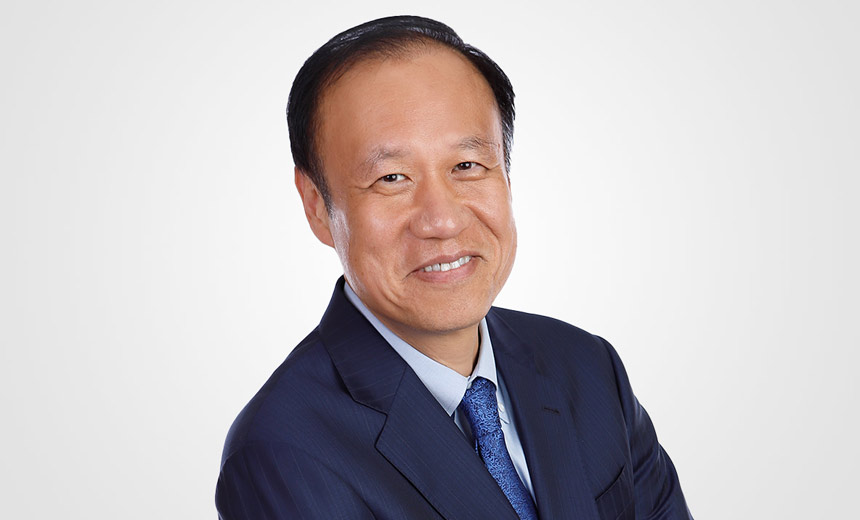 Fortinet plans to shift its R&D and go-to-market investments to the faster-growing SASE and security operations segments as growth slows in the network security market.
See Also: Security Assessment Sample Report
The Silicon Valley-based platform security vendor expects "more modest growth" in the near term given that 70% of Fortinet's billings today come from network hardware such as firewalls, wireless access points, routers and switches, said CFO Keith Jensen. Fortinet expects just 9% compound annual growth around network appliances over the next half-decade after two years of robust growth amid supply chain fears (see: Fortinet Sales Growth Slows as Enterprise Deals Get Delayed).
"In the near term, we expect to deliver healthy profitability with more modest growth," Jensen told investors Thursday. "Longer-term, we remain confident in our solutions and our ability to adapt our strategy to shifts in the market, taking market share as we increase our investments in SASE and SecOps, and ultimately returning to balanced growth and profitability."
From a research and development perspective, Jensen said, Fortinet plans to integrate more single-vendor SASE features into the company's operating system and build out additional security operations functions with artificial intelligence technology and enhanced integrations. Joint development pacts with existing large enterprise customers should also fuel development of enterprise-grade SASE tools.
As far as go-to-market is concerned, Fortinet will invest in third-party certification of its SASE and SecOps tools and actively promote its challenger position in the first Gartner Magic Quadrant for Single-Vendor SASE. Palo Alto Networks was the only vendor recognized by Gartner as a leader in the inaugural set of rankings, while Fortinet came in behind Cato Networks and Versa Networks in the challengers quadrant (see: Palo Alto, Versa, Fortinet, Cato Command SASE Forrester Wave).
"We expect to deliver healthy profitability with more modest growth."
– Keith Jensen, CFO, Fortinet
Fortinet already carried out the largest sales enablement initiative in company history when it certified 5,500 sales professionals on its SASE offering, and Jensen said the company now plans to do the same for its SecOps technology. The company will also roll out sales compensation plans that incentivize SASE and SecOps deals and will double down on channel partners that specialize in SASE and SecOps, he said.
"Organizations are recognizing that an integrated security solution with a single operating system is the best method to improve their security posture because this approach allows each security solution to share data and communicate with each other, reducing complexity and improving security effectiveness," Jensen said.
Why SecOps, SASE Are Such Appealing Markets
Just 10% of Fortinet's billings today come from the security operations space, which includes offerings around network analytics, network management, SIEM, SOAR, NDR, EDR and MDR. Although the total addressable market for security operations is smaller than network security, it's expected to grow at a 14% compound annual growth rate over the next four years, reaching $78 billion by 2027, Jensen said.
"I think we have the opportunity to participate in this market more now that some of our products have reached a greater level of maturity," Jensen said.
Jensen said Fortinet did several hundred SASE transactions between April and September without any meaningful marketing or sales support fueling it. To Jensen's surprise, most of Fortinet's single-vendor SASE clients were not existing customers of the company's SD-WAN technology but were instead either brand-new to Fortinet or had used the company for firewalls or other network hardware appliances.
From a customer-size perfective, Jensen said nearly half of Fortinet's current SASE customers are small and midsized businesses. Large enterprises comprise one-quarter of the customer base and medium enterprises make up the remaining 25%. The overall SASE market is only $17 billion today, but Fortinet expects a 20% compound annual growth rate in the years ahead, allowing it to reach $36 billion by 2027.
"Having us in the challenger quadrant [of the Gartner Single-Vendor SASE Magic Quadrant] gives us the bona fides to have a lot of conversations," Jensen said. "I think this is the right strategic shift for us to make at this point."
Sales, Outlook Miss Expectations
| Category | Q3 2023 | Q3 2022 | % Change |
| --- | --- | --- | --- |
| Total Revenue | $1.33B | $1.15B | 16.1% |
| Service Revenue | $868.7M | $680.8M | 27.6% |
| Product Revenue | $465.9M | $468.7M | -0.6% |
| Americas Revenue | $545.6M | $467.6M | 16.7% |
| EMEA Revenue | $512.2M | $443.9M | 15.4% |
| APAC Revenue | $276.8M | $238M | 16.3% |
| Net Income | $322.9M | $231.1M | 39.7% |
| Earnings Per Diluted Share | $0.41 | $0.29 | 41.4% |
| Non-GAAP Net Income | $323.5M | $262.7M | 23.1% |
| Non-GAAP Earnings Per Share | $0.41 | $0.33 | 24.2% |
Source: Fortinet
Fortinet's revenue of $1.33 billion in the quarter ended September 30 fell short of Seeking Alpha's sales estimate of $1.35 billion. Meanwhile, the company's non-GAAP earnings of $0.41 per share beat Seeking Alpha's non-GAAP estimate of $0.36 per share.
The company's stock is down $9.74 - 16.91% - to $47.85 per share in after-hours trading Thursday. That's the lowest Fortinet's stock has traded since Jan. 5.
The Americas accounted for 40.9% of Fortinet's revenue in the third quarter, while Europe, the Middle East and Africa, or EMEA, delivered 38.4% of revenue and Asia-Pacific, or APAC, was responsible for the remaining 20.7% of revenue.
For the quarter ending Dec. 31, Fortinet expects diluted non-GAAP net income of $0.42 to $0.44 per share on revenue of between $1.38 billion and $1.44 billion. Analysts had been expecting non-GAAP net income of $0.42 per share on sales of $1.49 billion, according to Seeking Alpha.